What fire can do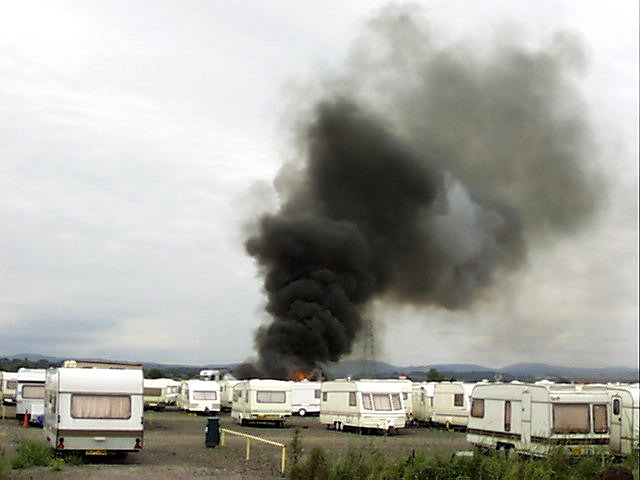 I was cleaning the roof of my Caravan at the Storage Site when I saw this.
Click on images below for full size picture
Some one was doing a bit of maintenance to a folding caravan and decided to make some tea.
The roof was not fully extended and something caught fire. It went up in minutes. Some of the other owners tried to move near-by caravans but because of wheel locks we failed. In all about 7 Vans were written off.
Not meant to frighten, just a warning. Caravans can 'go up' quickly so don't hang about.